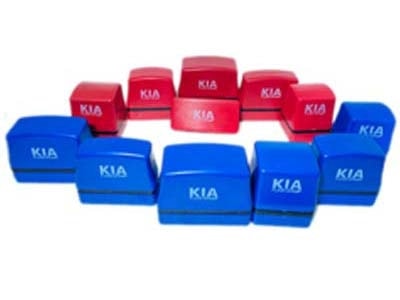 KIA Stamp a Brand which is based on customer centric policy. Our motto at KIA Stamp is to deliver cost effective and sturdy products. We have been able to achieve this due to our experience in the trade for more than 20 years.
The KIA Flash Stamps are manufactured usin virgin grade plastics and have a strong body.
The KIA Flash Stamp comes with 3mm Foam which helps in giving thousands of impressions.
The KIA Flash Stamp is available in 6 Sizes and 1 Pocket Type Models.
We also offer 2 Body Colours in our product.
Full index window at the Top.